Invite Me In [DEMO]
Thanks for 8.5k!! + updates
---
Hello everyone! Sorry it took so long to make this progress devlog.
To start, let's talk about how the work is going!
I'm still focusing on the second scene of the game. I've been spending most of my time writing and editing, but there's still a decent amount left. This scene will likely be over 5000 words, just like the first one. I'm also trying to edit and add even more content to that first scene. So when this next part is finished, the game will have over 12,000 words!

I'm also wanting to rework the art for the first scene, but I will most likely wait until further along in development. For now, I will keep sketching out all the needed assets for the second scene to be released. This includes a bunch of new backgrounds of MC's house! Plus extra sprites and CGs. I plan to have a more detailed list of everything being worked on for next month's devlog.
Also, for how things will be released... I am most likely going to open a Patreon to publish scenes early. Don't worry, the final game will still be completely free! This is just optional for people who want to see content ahead of time as it's still being worked on. So, build versions will just be a couple of steps ahead over there. It's not ready to go yet, but I'll announce it here when it is.

Now for... the thanks!!
I feel every time I make a devlog, I'm so blown away by the milestones the game has reached. Over 8.5k is unbelievable. I was sure after the first week, the interaction would die down. But the support has continued to be amazing! The number of kind comments, messages, and fan art has truly been wild.
I'm not sure I would have had the willpower to keep pushing through this script if it wasn't for the fact people liked it so much. I never thought one of my first visual novels would have the chance to be someone's favorite. I truly am thankful, and I hope I'm giving back at least half as much to the community as I receive. Though I want to create even more fun content as people wait for the full game. And I want to plan something cool for 10k!
Also, here's the comic I made for 7.5k! It's a bit more spooky than the last one :D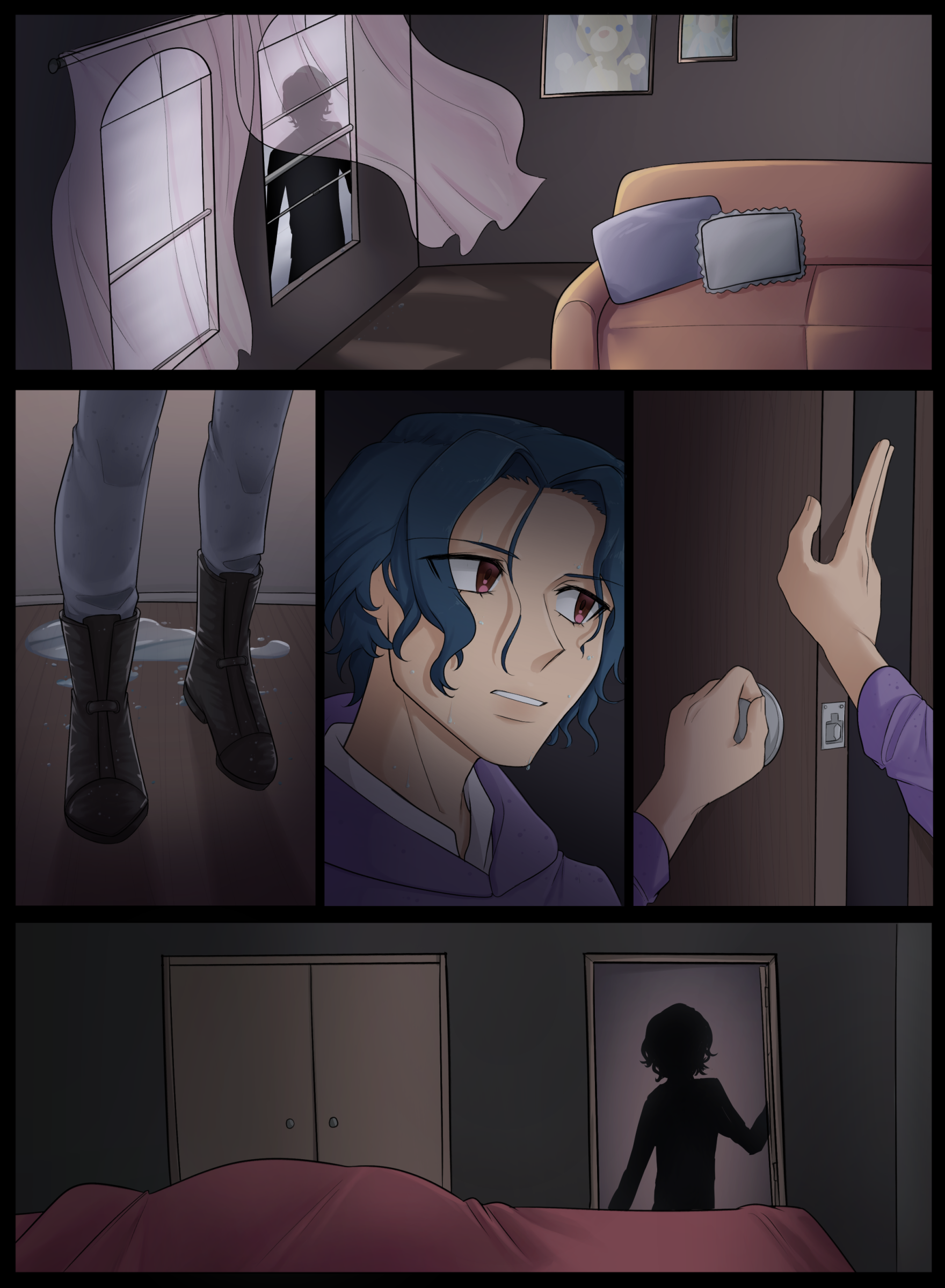 Thank you for reading the devlog! I will be back sometime next month to talk more about the progress being made. For more frequent updates, please join the server or follow me on social media!! >_<